Emoji Burger
80-07 37th Ave, Jackson Heights, NY 11372
Order now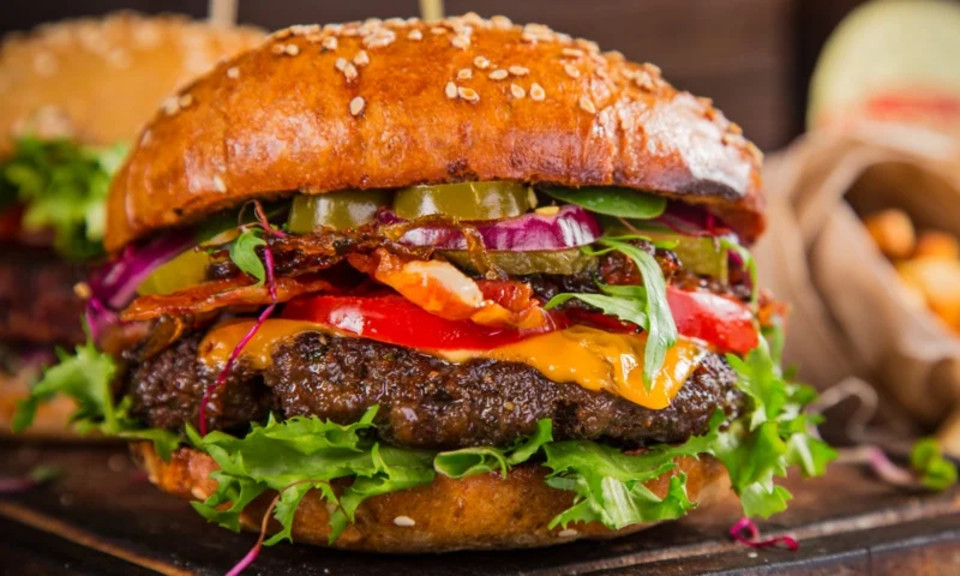 Angelique
I ordered here once before shortly after it opened, and the food was pretty good -- the wait was a little long, but again, they had just opened. Then the other night I got home really late and was dying for a burger. We placed an order about half an hour before their closing time, and I wasn't expecting anything amazing considering how late we had ordered, plus our orders were a little complicated (no tomatoes and medium-rare on my boyfriend's, and no lettuce/medium-well on mine). The delivery was SUPER fast (probably 20 minutes from when I placed the order), and OMG, the food was seriously SO GOOD. I think this place has really come into its own since it first opened, because I was not expecting a just-before-close burger to be that amazing. They customized them as we had requested, and everything was just delicious. Cheese fries were on point too. Definitely recommend!
Amy
My phone has been malfunctioning today and my service has been glitchy. As such, it of course didn't ring when my food arrived (early!) - the delivery man had other deliveries to make and I'm very grateful that he was patient and not belligerent about being kept waiting. Food as always was delicious and hot. I really enjoy this place.
Jake
i actually loved the burger - i got the one with the black bean and guac - and the passion fruit shake. i'll be ordering again. i was pleasantly surprised because i'm not even a shake guy. the only thing i could complain about is the burger could be a little bigger.
Linda
Love the food! Always tasty and delivery is usually early. Tried the peanut butter shake today...just became my newest addiction. Very yummy where you can taste the peanut butter and just the right amount of sweetness! My new favorite besides their burgers!
Sofia
Literally every time we order from here (well over 10 times in store and delivery) the food has been amazing. Literally no complaints. The employees are really nice too. They gave us a free smoothie once. Love them always recommend
Christine
Emoji Burger is the best!! The deliver is always SUPER FAST! Their burgers are amazing! Their fries and cheese fries are SO good! They give you aioli sauce (orange, green, and a 3rd kind) to dip the fries in...they even have cheese fries with bacon AND cheese fries with chopped up beef patty! Their ICE CREAM is probably my favorite, it tastes like they crushed up Oreos and chocolate chip cookies inside the ice cream. Seriously they are GOOD!
Douglas Glenn
I've ordered several times now from Emoji Burger. Great burgers and the hot dogs are tops. Service overall is good -- particularly delivery considering it is rather easy to make errors fulfilling a delivery order. Glad this place is in the neighborhood.
Jennifer
I love the juicy burgers from Emoji burger and the buns are the perfect texture. The sweet potato fries are crunky and go well with the dipping sauce. I totally recommend the food from here, it is always good quality and tastes fresh.
Larisse
I already ordered here a couple of times already, not only they arrive on time they usually arrive earlier, the food is great, i love the burger, the fries and the milkshake I usually order half vanilla & half chocolate.
Carolina
I've only ordered the OMG burger both times Ive been there , but only because its sooo good. Love the portions , the sauces , and the Maracuya (Passion fruit) shake is delicious. Glad you guys are around!
About us
American, Dinner, Hamburgers, Hot Dogs
Today

Delivery: 11:00 AM - 10:00 PM

Takeout: 11:00 AM - 10:00 PM

Delivery

Monday:

11:00 AM - 10:00 PM

Tuesday:

11:00 AM - 10:00 PM

Wednesday:

11:00 AM - 10:00 PM

Thursday:

11:00 AM - 10:00 PM

Friday:

11:00 AM - 11:00 PM

Saturday:

11:00 AM - 11:00 PM

Sunday:

11:00 AM - 10:00 PM

Takeout

Monday:

11:00 AM - 10:00 PM

Tuesday:

11:00 AM - 10:00 PM

Wednesday:

11:00 AM - 10:00 PM

Thursday:

11:00 AM - 10:00 PM

Friday:

11:00 AM - 10:00 PM

Saturday:

11:00 AM - 10:00 PM

Sunday:

11:00 AM - 10:00 PM